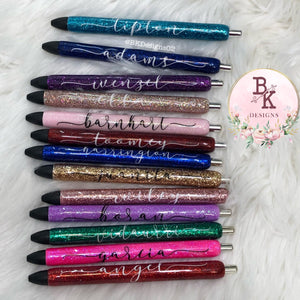 Never Miss a Thing
Be the first to know what's new and exciting at BK Designs when you follow us on Facebook!
Follow Us on Facebook
Go Behind the Scenes
See the behind the scenes view of BK Designs when you follow us on TikTok!
Follow Us on TikTok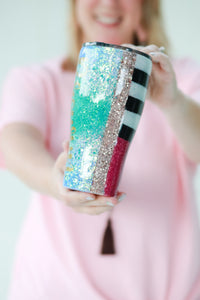 Customer Reviews
5 out of 5 stars

THIS ITEM TURNED OUT BEAUTIFULLY!!! I got it for my cousin and she absolutely loved it!! it looked incredible with the name customization !
This item shipped out quickly and the seller is VERY friendly and responsive! I'd give more than 5 stars if I could! If you're thinking if buying this cup DO IT!

Sammy on Jan 6, 2022
5 out of 5 stars

Absolutely incredible!! My mum is going to loose her mind when she opens the gift! Thank you♥️

Teagan on Dec 22, 2021
5 out of 5 stars

This order was PERFECT!!! Quality, timing, customer service mainly due on my part of not ordering all at the same time but very good to work with! Now my go to pen person! LOVE these and so does everyone else!

Beth on Dec 30, 2021
5 out of 5 stars

Words can't describe how I felt opening the package I received from this company. Beyond excited! Also, the pride they have from customer satisfaction, to shipping and quality! Y'all are awesome and please continue doing what you do! Deff will be ordering from y'all again!!

Conner on Dec 17, 2021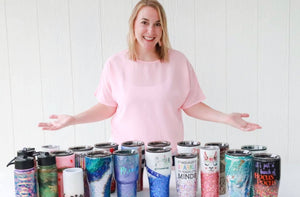 BK Designs in the News!
BK Designs was featured as a "Hidden Gem" in Voyage San Antonio!
Read all about how BK Designs got started, Browyn's love for what she does, and the struggles she's overcome.
Voyage San Antonio